Letter for the month
As you are no doubt aware, November is a month of remembrance with the main focus of remembrance on Sunday 11
th
being 100 years after Armistice Day ; the end of World War 1. This year we at the Baptist Church will be joined by members of the local branch of the British Legion at our service on Sunday 11
th
starting at 10:50am. The service will include the two minute silence of remembrance.
World War 1was from 1915 to 1918 ending on 11
th
November, it was initially called the Great War or the War to end all Wars because back in 1918 it was hoped that such a war would not or could not happen again. Unfortunately history shows that it could and did with World War 2 being 1939 to 1945. Although since then and currently, all the world is not at war, there remains numerous wars that are affecting millions of people across the globe. Remembrance Day should, surely, have two elements. Firstly to yes, remember those who lost their lives in those wars and the families that suffered through that loss or disability caused by war. These folk helped at the time to defeat tyranny and dictatorships and so maintain democracy and human rights. This leads to the second element of remembrance – to learn from the past atrocities and look to them never happening again. Unfortunately I feel that we collectively across the nations have not heeded the lessons as we continue to see dictators abusing people and various factions and governments at war. Our country fought these two world wars to protect peoples' freedom and we benefit from that in this country. However, our freedom is only in part. We may have lots of freedom to do, think and say what we want, but many are still under external influences, powers and authorities we cannot see. These influences are not always obvious and most deny their existence and do not see the need for a change.
We all serve someone – knowingly or not.
Back in 1979 on the 'Slow Train Coming' album, Bob Dylan wrote and sang:-

You're gonna have to serve somebody, yes indeed
You're gonna have to serve somebody
Well, it may be the devil or it may be the Lord
But you're gonna have to serve somebody

To gain freedom from the bad influences we don't need to go to war because Jesus who, as the Son of God, took on those bad powers/authorities and the bondage we are under when He died on the cross and defeated them (the Devil) through His resurrection. Coming to accept and trust in Jesus releases us into real freedom to have life in all its fullness now and into eternity.

So, every Sunday we remember and celebrate Jesus and freedom in Him at our morning services. Please join us.

But yes, on Sunday 11th November we will still remember those who have died through war over the last 100 years.
Pastor
Andrew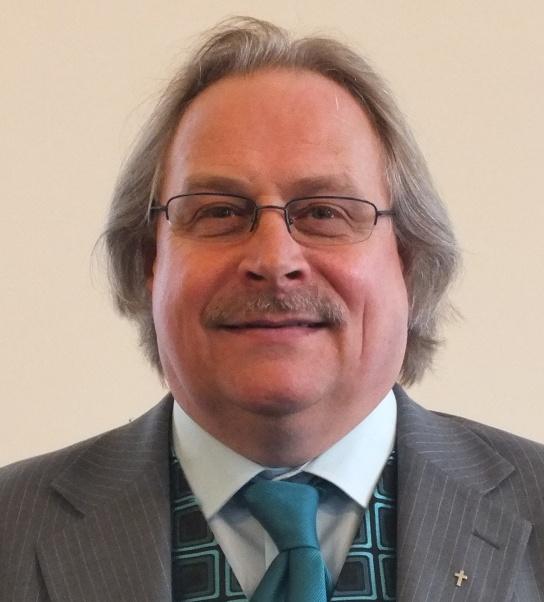 Andrew is at the Church most Tuesdays and Wednesdays when not out visiting, do drop in if you are passing he will be pleased to see you.



Pastor Andrew Croft

If you have a more pressing pastoral need go to our contacts page for details, if he is unable to answer the phone please leave him a brief message and contact number.