Letter for the month
November and the winter is really beginning after the clocks have gone back and it gets dark so soon. It seems that wherever we look in today's world there is only darkness and very little light or positive things happening. Of course the 'media' tend only to report the bad things as they understand that it sells papers or people only want to hear/see those things. Good news doesn't sell papers apparently. Well let's see if we can turn that around a bit – is there good news out there? What about how loads of aid agencies (many/most Christian) responding to the needs of people affected by the hurricanes in the Caribbean, floods in Nepal, earthquake in Mexico, assistance to the numerous refugees across the world? Also, what about the Christian agencies working locally to help others in need, bringing a little bit of light and goodness into their lives?
F
amilies
I
n
N
ee
D
have been helping hundreds of people since 1990 with household items as well as food through their food bank;
Inspire
– a Christian based counselling agency;
Family First
a relatively new support agency for families around Ipswich;
TWAM
providing tools, sewing machines & materials to deprived areas around the world (mainly Africa);
Town Pastors
and many other smaller groups of people caring for other people around them. The motivation behind these activities is the overall Good News of Jesus Christ and His love for all. When we have experienced the Good News of Jesus personally then we want to share that with others, not in a verbal onslaught but through loving action. The Bible tells us that people will know that we are Christ's disciples/followers because of our love for one another (John chapter 13 verses 34/35). So, having come to believe in and trust Jesus, having and continue to receive His love we want to love others and hope that others will want to know Jesus for themselves. Here at WBC that is our motivation as well. We know Jesus Christ as our personal friend and God and we desire others to know Him as well. Whilst Sunday morning services are the central time of celebrating our love for Jesus and sharing with each other and inviting people to know Jesus, our other activities open to all and any are expressions of our love for Jesus and others. Those other activities are not evangelistic – not pushing our faith onto others – but just expressing our love for others and giving opportunity for people to come together in a safe environment. So Mums & Toddlers on a Friday morning gives mums a time to be with other mums and enjoy time together; café on a Tuesday afternoon gives people a time of informal chat over a cuppa after or before visiting the Post Office. I hope that these latter two activities are good news for those that come along and an opportunity to leave behind some of the darkness in the world for a short time. Of course if you want to hear about or understand the real Good News of Jesus please come along on a Sunday morning or just call in and have a chat with me when I'm sitting in the church building on a Tuesday or Wednesday.
Pastor
Andrew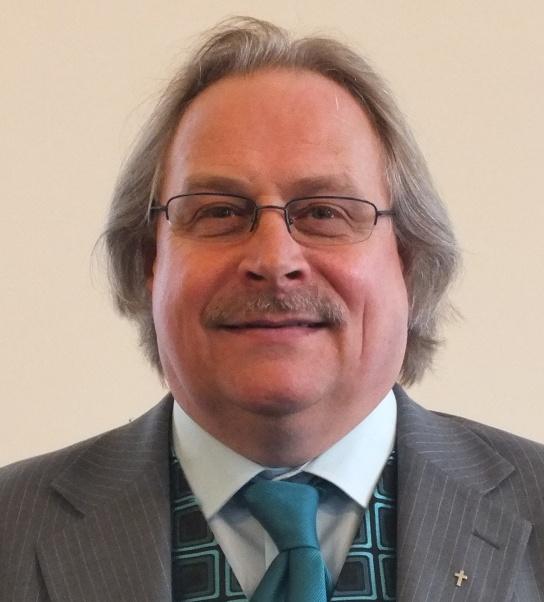 Andrew is at the Church most Tuesdays and Wednesdays when not out visiting, do drop in if you are passing he will be pleased to see you.



Pastor Andrew Croft

If you have a more pressing pastoral need go to our contacts page for details, if he is unable to answer the phone please leave him a brief message and contact number.