Letter for the month
Over the summer the local Baptist churches join together for the Sunday evening services. We had six each at a different church. At the end of July we were privileged to hold the service at WBC. The church was full to near capacity as 8o people joined together to worship Jesus Christ. As a fellowship we had that morning joined with the Benefice for a joint service at St Martin's Tuddenham; so it was a good day for Christian unity! Our working with St Mary's Witnesham will be seen again as we have Messy Church on Saturday 14
th
October at WBC from 10:00am.
However, this month sees the return to school for many and the start of school for some including children who are barely 4 years old having had birthdays during the school holidays. We will miss some of them as they will no longer becoming to our Mums and Toddlers on a Friday morning. Yes as school starts so Mums & Toddlers restart this month on
Friday 8th
September. I know that we will be welcoming some new little ones who were born in July. Also restarting this month, on
Sunday 3rd
, is our
Family Time Together
at
9:30am
. This a time when we have an activity/craft for all the family to take part in followed by a Bible story, a thought about the story, a song and prayer – all Families are welcome for this short time together.
Even as I write this article at the beginning of August the harvest is well under way and so we are going to hold our Family/ all age
Harvest Festival
on
Sunday 24th September at 11 o'clock
. It would be really good to see you and have a packed church to give God thanks for the harvest and all the provisions we have. This is a village church and we are surrounded by agriculture and we mustn't take it for granted! Whilst we celebrate harvest the collection of food stuff and any monetary gifts on the day will be given to the FIND (Families In NeeD) food bank for distribution to those in the area that are not as fortunate as most of us. Giving and sharing is part of our celebration and thanks.
Pastor
Andrew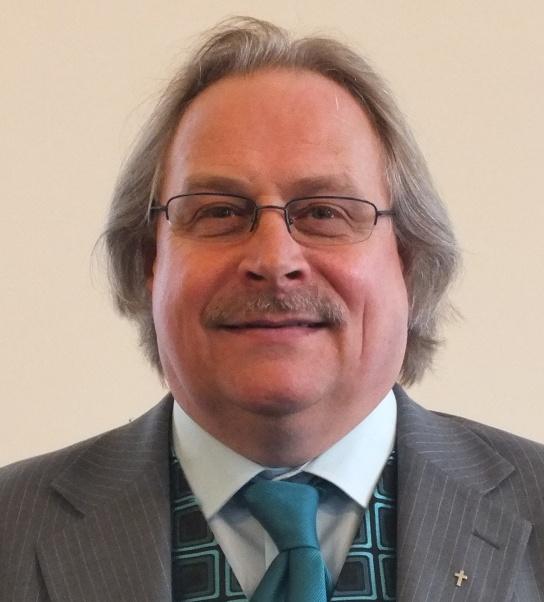 Andrew is at the Church most Tuesdays and Wednesdays when not out visiting, do drop in if you are passing he will be pleased to see you.



Pastor Andrew Croft

If you have a more pressing pastoral need go to our contacts page for details, if he is unable to answer the phone please leave him a brief message and contact number.