Letter for the month
Welcome to the New Year; 2018 or is it?
During the latter part of last year (2017) there was further discussion about schools should be referring to the date with the prefix of BCE or CE and not BC & AD. Now the term BC is Before Christ and AD is Anno Domini which is translated in English as 'In the year of The Lord'. The prefix BCE is Before the Common Era and CE is Common Era. Now I'm not aware that anyone is trying to change the year just the prefix so what I can't understand is, from what point in time and history can anyone fix when the Common Era began? By having BC and AD we are firstly recognizing the fact of History that Jesus Christ was born and it was such an historical, world changing event it changed how we all view the passing years. But for BCE and CE there is no such historical event that has changed the world view. I appreciate that some people groups and faith groups hold to a different calendar for example the Jewish year currently is 5778 with their New Year starting in September. I guess that they date from generations back to Adam & Eve. However for general purposes most countries and people groups use the Gregorian calendar as AD. It appears to me that this is just secular/humanist view point with the continuing intention to undermine people of faith, notably Christian faith.
So what you may ask, valid question and my answer is centred on the Anno Domini – in the year of The Lord. Christmas has just ended which was the time of celebration of the birth of The Lord – Jesus Christ, Son of God. Now we are in the year 2018 from that birth. So this, along with all years, is in the Lord's dominion and concern which then raises the thought 'do we recognize the Lord and His year'? Most readers probably do not but I want to challenge you to just think about it. Could 2018 be the year you make time for The Lord and so it could be year zero for you as you start a new life trusting in and serving Jesus? Beginning a new era for you in developing a relationship with God and giving purpose, direction and hope in your life.
Pastor
Andrew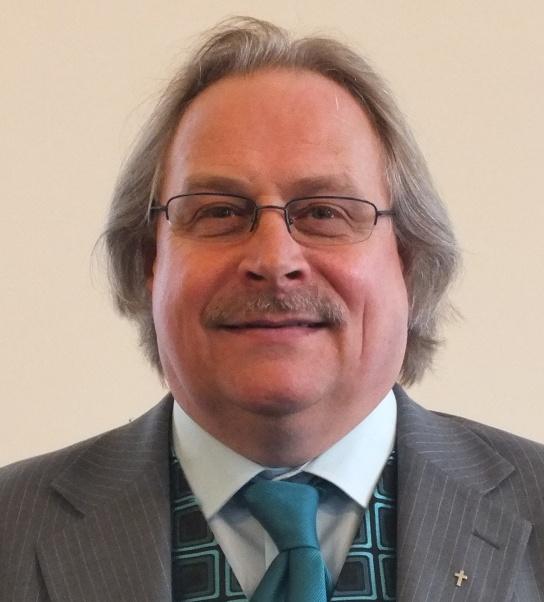 Andrew is at the Church most Tuesdays and Wednesdays when not out visiting, do drop in if you are passing he will be pleased to see you.



Pastor Andrew Croft

If you have a more pressing pastoral need go to our contacts page for details, if he is unable to answer the phone please leave him a brief message and contact number.