Letter for the month
At the beginning of September, I was privileged to attend the Licensing of Rev. Charlotte Cook as Priest-in-Charge of the Westerfield, Tuddenham & Witnesham Benefice. Privileged as only 30 could attend at St. Mary's and I'm not CoE! The words of licensing were interesting and somewhat different to the words and promises made at my Induction to the Pastorate at Witnesham Baptist Church some seven years ago. However, the key promise made by Rev Charlotte and myself is centred on Jesus Christ and our commitment to serve Him and thus serve the local church and people of Witnesham. Whilst we have different traditions and understanding of church hierarchy, I see that we both declare and want to see the Kingdom of God grow in this part of Suffolk. To declare that Jesus is The Son of God and Lord of all; that there is no other way of being made right with God or in fellowship with God the Father and Creator other than through having faith in Jesus. I look forward to continuing to work with the Church of England Benefice and now working with Charlotte. Welcome Charlotte to the Village of Witnesham and the benefice.
September also saw schools restart and Covid safety measures put in place. I am sure that nearly all the children, primary and secondary, were and are pleased to have returned to school. I hope parents are equally pleased! Unfortunately, due to safety concerns we are not able to re-open our mums and toddlers' group at this time. Like other activities that previously took place in the chapel we keep reviewing restrictions and what we can do and when. If folk would like the opportunity to come to the chapel for a time of quiet prayer/meditation then please let me know and I'll arrange for the church to be open – Tuesday or Wednesday would be easiest as those are my 'working' days.
Usually in late September or early October we would have held a Harvest Thanksgiving service at the Church. An opportunity for folk to give thanks to God for the provision of Harvest. We would normally have brought gifts to the service as a token of our thanks and to then pass them onto others to support them. In the past we have given harvest gifts to the Hope Centre (TK) or the Homeless centre in Ipswich. Although we haven't had a service the F.I.N.D. box remains in the conservatory and gifts can be left when the Post Office is in attendance (Tuesday afternoon/Thursday morning).
We give thanks to God for the harvest and all His provision may we all learn to share with others as He shares with us without partiality.
May you all know the blessing of God.
Pastor Andrew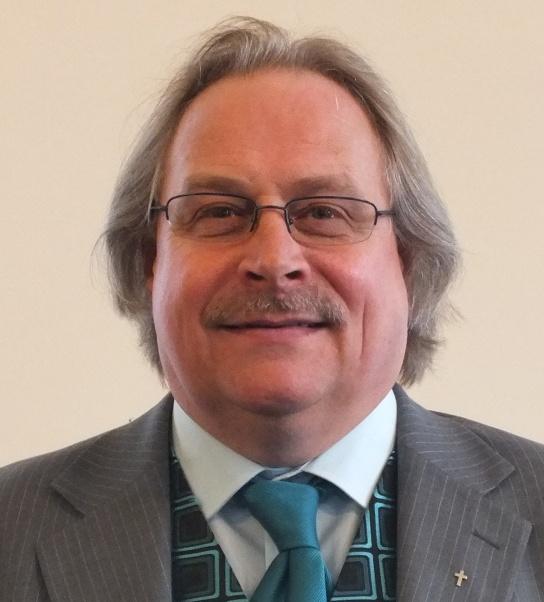 Andrew is at the Church most Tuesdays and Wednesdays when not out visiting, do drop in if you are passing he will be pleased to see you.



Pastor Andrew Croft

If you have a more pressing pastoral need go to our contacts page for details, if he is unable to answer the phone please leave him a brief message and contact number.